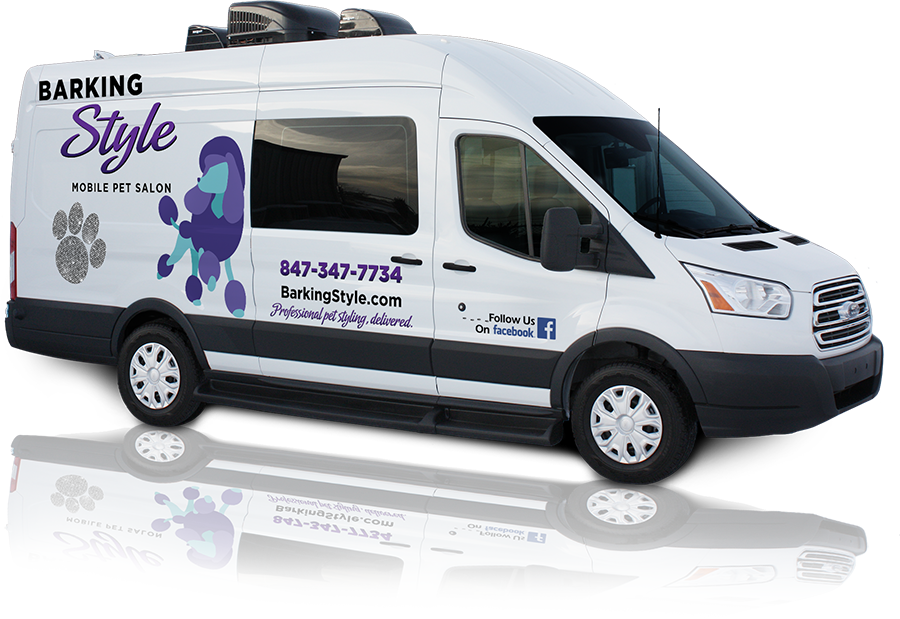 Barking Style operates from a self contained salon on wheels, customized to provide a complete grooming service for your pet. Warm and snug in the winter, cool and comfortable in the summer, we offer a luxury grooming service at your door, with an emphasis on the health, safety, and comfort of your pet.
All prices are estimates and are subject to change due to coat condition, temperament, and difficulty of the trim. Please call us for an estimate, which is not final until we can meet your dog in person.
AT THIS TIME WE ARE ONLY ACCEPTING DOGS THAT WEIGH 30 POUNDS OR LESS – THANKS!
All prices include the following basic services:
Pad Trimming
Sanitary Trimming
Nail Trimming and/or Grinding
Ear Cleaning
Teeth Brushing
Full Brushout
Convenience Fee
Mini Grooms include basic services, bath and light trimming.
Full Grooms includes basic services, bath and styling.
Our services are premium and all-inclusive.
Some of Our Furry Friends!